Submissions are now open for the WCPA's 2021 Poetry Contest: The Frank O'Hara Prize!
Please read the Contest Guidelines below before submitting to the contest.  Submissions will be accepted through Friday, April 30, 2021.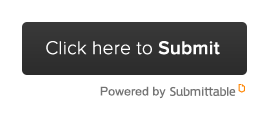 Paper submissions can be mailed to WCPA Poetry Contest, PO Box 804, Worcester, MA 01613.
2021 CONTEST JUDGE:

Pam Bernard is our 2021 Contest Judge.
Pam Bernard, a poet, painter, editor, and adjunct professor, received her MFA in Creative Writing from the Graduate Program for Writers at Warren Wilson College, and BA from Harvard University.
Her awards include a National Endowment for the Arts Fellowship in Poetry, two Massachusetts Cultural Council Fellowships, and the Grolier and the Pablo Neruda Prizes in Poetry.  She has published four books: three full-length collections of poetry, and most recently a verse novel entitled Esther, published by CavanKerry Press.
Ms. Bernard lives in Walpole, New Hampshire, and teaches creative writing at Franklin Pierce University and also conducts private workshops.
CONTEST GUIDELINES:
Email submissions will not be accepted.  The only way to submit electronically is by visiting our Submittable page.  There is an additional fee to submit electronically, even if you are a member of the WCPA.
Poems must be the original work of the entrant, in English, and must not be previously published.
Submit no more than THREE (3) poems in any form.
Manuscripts must not be stapled or attached in any way.
Poems must be printed on 8 1/2″ x 11″ white paper.
Do not put your name on the individual poems.
Include a cover sheet with your name, address, telephone number, and the title of each poem.
Paper submissions can be mailed to WCPA Poetry Contest, PO Box 804, Worcester, MA 01613.

Submissions will not be returned.
Entrants who wish to be notified of contest results must enclose a self-addressed, stamped envelope with their entry.
WHO IS ELIGIBLE?
Residents of Worcester County, or
WCPA members in good standing,  or
Students or employees of institutions within Worcester County
First Place winners of previous WCPA annual poetry contests are not eligible.
ENTRY FEE:
There is

no entry fee

for WCPA members.
Non-WCPA members:  $8.00

Make check or money order payable to Worcester County Poetry Association.

Contest fees are waived if you join the WCPA or renew your membership with your entry.  You can include a check with your submission or join/renew via our online store.
JUDGING & AWARDS:
First Place: $100 – Second Place: $50 – Third Place: $25
Winning poems will be published in The Worcester Review, after which all rights revert to the poet.
Contest winners will be announced in June 2021.
Winners' Reading & Award Reception to be held in September 2021.
The WCPA Annual Poetry Contest does not pre-select poems: the contest judge sees all entries.